I work with evolving novelists, whose goal is publication.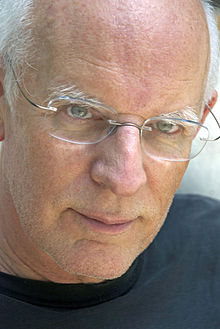 Bill Henderson (William McCranor Henderson) (born 1943, Charlotte, N.C.) is an American author whose writing has explored the mutual influences of popular culture and literature, and the dark side of celebrity. Boston Magazine noted that his work displays "a real feel for the sad, ridiculous squalor in America, the tacky bars and beauty shops and motel swimming pools, the even cheaper dreams of the people who hang out at them. What Henderson does best, though, is transform the seedy into musical prose." Henderson, according to The Philadelphia Inquirer, "has raided the pop-cult pantheon and managed the estimable feat of breathing new life into the theme of adulation and emulation in a fame-happy era." He is best known for his novels Stark Raving Elvis and I Killed Hemingway…
Wikipedia
"Bill Henderson is a nationally recognized novelist, and a fine writer. He's a peerless stylist, patient and sensible, and you can trust him to give a careful reading and honest, helpful feedback. Bill fills a great need in the writing community."
Lee Smith, author, On Agate Hill
My Story. I learned to write fiction the hardest possible way – by myself, not trusting anyone, putting myself through years of needless trial and error. Even though I attended the Iowa Writers' Workshop, where my teachers were the best, novelists Kurt Vonnegut and Nelson Algren.
But I found it hard to learn from them. I was stubborn. I resisted what they knew and did it my own way instead. Yes, there are virtues in that approach, but I can tell you now, forty years down the road, if you want to become fully skilled in a reasonable amount of time, it is not recommended, and I would not do it again.
The Good News. You can profit from my tough experience. What held me back and delayed my development as a writer forced me to go after knowledge on my own, and over time, I developed the skills that would enabled me to become a published novelist. I can fast-track these skills to you. As Vonnegut used to say, what I can do is save you time.
"Working with Bill Henderson improved not only the mechanics of my writing, but also my ability to see the big picture. If you're looking for a winning writing coach, Bill is the man."
Pamela Duncan, author, The Big Beautiful
What's your story? Are you young, old, middle-aged? Do you have a full time job or a young, demanding family? Are you seeking professional calibre instruction but unable to make the commitment to an M.F.A. Program? Maybe you're an experienced author finding it difficult to place your latest manuscript. Or a promising beginner, needing some help to move your skills up a few notches. You may live in New York City, London, Seattle, or the mountains of Montana. No matter who you are, where you are, or what obstacles you face, we can work together to achieve your goals.